Warehouse Central is a family owned and operated business located in Johnson City, Tennessee and has been in operation since 1934. We are a third-party provider that will assist you with warehousing and distributing your products in the most efficient and cost-effective manner possible. We allow our customers to focus on their most valuable resources by forming strategic alliances with them. We will manage every aspect of warehousing, distribution and transportation for you, our customer. Warehouse Central is within a day's drive of more than 70 percent of the nation's population.
We are a high-tech, experienced distribution channel partner offering:
Traditional Warehousing
Just-in-time Delivery
Logistics
Fulfillment
Foreign Trade Zone Status
Secured Outside Storage of Specialty Vehicles
Cooled Storage
Warehouse Central is the premier public contract warehouse distributor in our region, with 60 years of professional experience to put us at the forefront of our industry.
Our dedicated railway runs right to our covered loading docks, and we're just one mile from I-26 and 10 miles from I-81.
Use virtually any mode of transportation to ship us any type of product. We can accomodate most types of storage from temperature-controlled to bulk goods. Our facilities are state-of-the-art, with high warehouse roofs that allow your goods to be stored in a variety of pallet heights.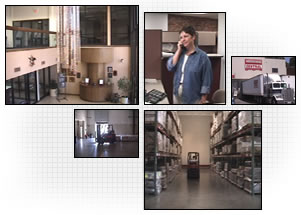 WE LOAD TO YOUR TRUCKS...OR OURS
Pick up your stock all at once or piece by piece. We'll ship it out for you on our trucks or arrange for common carriers to ship your goods. We're here to fulfill your distribution needs, and we're flexible enough to tailor our services to your requirements.

We have the land and resources required to continually expand our facilities and can provide ample warehouse space for most any application. You can use as little or as much space as you need. We'll break down bulk if you wish. We can label, stencil and tag for you. We do sampling, weighing and inspecting--repacking and customer invoicing too. Choose from a broad menu of services on a flexible rate structure, and pay only for what you use.
YOUR GOODS WILL BE SECURE
On-site security personnel and constantly activated high-tech security systems mean your goods are safe with us. They'll be protected by alarm systems that detect fire, smoke, and heat. Our facilities are also equipped with reliable sprinklers and climate control systems.
WE MANAGE INVENTORY EFFICIENTLY
Using versatile computer software, we keep track of your stock for instant access and prompt shipping. No matter when you call, day or night, we can locate your stock within minutes and begin whatever action you request.
Because you pay only for the space and services you use, you save money over other types of warehousing facilities. You also avoid the high cost of staffing and servicing your own warehouse facility. You can use your space for profit, rather than for storage.
Because you're the customer, you call the shots, and we'll do it--quickly, efficiently, and dependably. We own our facilities, our trucking fleet and our expertly-maintained equipment. We have a reputation for being a first-class operation, and we proudly put it on the line every time we handle your product or talk with you.
Records Storage and Management Central
With changing government regulations and a litigious business environment, proper records storage has never been more important. Outsourcing your document storage with Record Storage and Management Central can free up needed office space, allow you to avoid related manpower costs and , most important of all, protect you from a variety of government and legal complications. New federal laws related to patient, employee and client confidentiality require businesses to maintain documents for many years. That creates a storage and records management problem that we can solve. http://www.recordsstoragecentral.com/